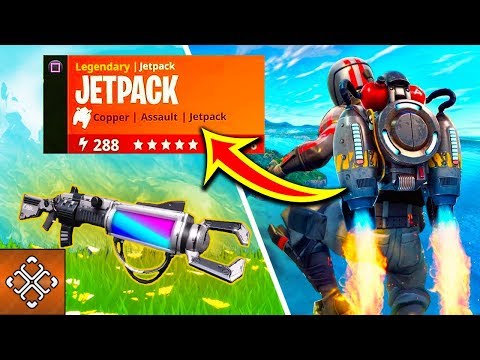 Top 10 OP FORTNITE ITEMS THAT GOT NERFED
SUBSCRIBE NOW to The Gamer! Click here: https://goo.gl/9cpWgf
With all the updates Epic Games releases for Fortnite, items have come and gone. Some of these items were so powerful, they changed the game.
This is TheGamer's list of 10 Fortnite Items That BROKE THE GAME!
Check out these other awesome videos!
10 Fortnite Back To School Supplies That Will Make Your Friends Jealous

6 Shady Fortnite Cheaters That Got PUBLICLY HUMILIATED

5 Unluckiest FORTNITE Players On The Internet (And 5 Who Couldn't Be More Lucky!)

————————————————————————————————————
It's crazy to think that Fortnite has already celebrated its first birthday! Epic Games has come up with update after update adding many new items and making map changes to help keep the battle royale game fresh and constantly evolving. With all these updates comes new items that have changed the game. We're talking about items that were so overpowered, they actually broke the game.
Items like the legendary Zapotron were so rare in the early stages of Fortnite Battle Royale that people don't believe the weapon actually existed. It's a staple in the Save The World PvE mode, but it also had a short stint in the Battle Royale mode as well. We also have the pump shotgun that was so ridiculously OP, it was abused by everyone to the point where Epic Games had no choice but to nerf the weapon. Watch to see these Fortnite items and all the others that broke the game!
————————————————————————————————————
Script by: Justin Pietrodarchi
Voice Over by: Michael Neeb
Edited by: Chris Bashen
Our Social Media:
https://twitter.com/thegamer_site
https://www.facebook.com/thegamercom/
Our Website
http://thegamer.com
Video Links:
Fortnite – Ionix_Tv (YouTube)

Fortnite – Ninja (YouTube)

Fortnite – TSM_Myth (Twitch)
https://clips.twitch.tv/LuckyCautiousChickpeaHoneyBadger
Fortnite – FaZe Tfue (YouTube)

Fortnite – Daequan Loco

Fortnite – MrGrimmmz (YouTube)

Fortnite – MrGrimmmz (YouTube)

Fortnite – KTOWN70 (YouTube)

Fortnite – thredzzzz (YouTube)

Fortnite – FizzySportsLager (YouTube)

Fortnite – ZackTTG (YouTube)

Fortnite – Myth (YouTube)

Fortnite – Ninja (YouTube)

Fortnite – Vikkstar123 (YouTube)

Fortnite – Ninja (YouTube)
https://www.youtube.com/watch?v=U1PmP3l4Mgs